These are some wonderful art, craft, DIY, books parties hosted by mommy bloggers from around the world.
I love participating here. Check them out for inspiring ideas.
Monday
Tuesday
Wednesday
Thursday
http://nurturestore.co.uk/childminder-resources-play-academy-ideas-swap-46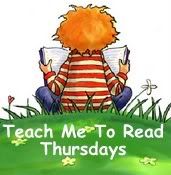 Friday
The Play Academy @ Nurture Store – http://nurturestore.co.uk/the-play-academy
Saturday
Sunday
Creative Jewish Mom: Craft Schooling Sunday
I need help sustaining this blog…
Dear blog readers – It's been exactly eight years now that I've been writing on this blog! Yes, eight long years and hundreds of articles. From art, creativity and learning; to food, health, gardening, travel, sustainable and mindful living, natural birth. In our un-schooling life, as we go on introspecting, questioning and evolving, I've strived to share our stories and experiences with as much honesty, care and sincerity as possible.
I spend hours writing an article – and often write and rewrite many times before it rings true to me and sounds worthy of your time to read.
The most important thing for me is to keep this blogging endeavour authentic and true to my values. This blog has been my sacred space to express, share, feel empowered and contribute. Hence, I do not like to support businesses that don't align with my values. So far, I've rarely taken sponsorship from brands and companies. I haven't placed any ads on my blog, though there have been multiple offers.

Infact, I'd like to keep this blog ad free unless something truly meaningful comes across.
Yet, there's a cost to running this blog. The basic cost of keeping the domain alive, and hosting all this content on. I spend roughly INR 10,000 (USD 173) just to keep this blog up and running. So, I need to cover this cost. Plus, it'd be nice to bring in some income for our family of four. And, this is where I request your support.

If you find my articles and stories useful or inspiring at some level, please help me sustain. Starting from 1 dollar or 100 rupees to whatever you can, do consider donating for the content I share; for my intention and the time and effort I put. Your support will go a long way in keeping this blog (of 8+ years) sparkling with stories for many more years to come. Thank you, dear ones. I'll value what you'll gift with love and kindness. :-)

International readers: Donate using PayPal
Readers in India: Donate here